A special preview of Mindshare's newest #ID Culture Report: Digital Literacy & Empowerment, which will look at how people feel about their digital literacy.
In this sneak peek, we've looked at how empowered women feel in the digital age.
Overall, most women have a positive sentiment toward their digital literacy and self-sufficiency, but we uncovered some key insights.
With regards to financial empowerment, most women agree that it's important to be financially literate/educated and the sentiment increases for women 35+.
Digital technologies as a means for education and knowledge is more important to those younger women who are in their life stage of education and career.
However, when it comes to finance, education and digital empowerment, women still fall behind men, suggesting there is still room for improvement to close this gap between them.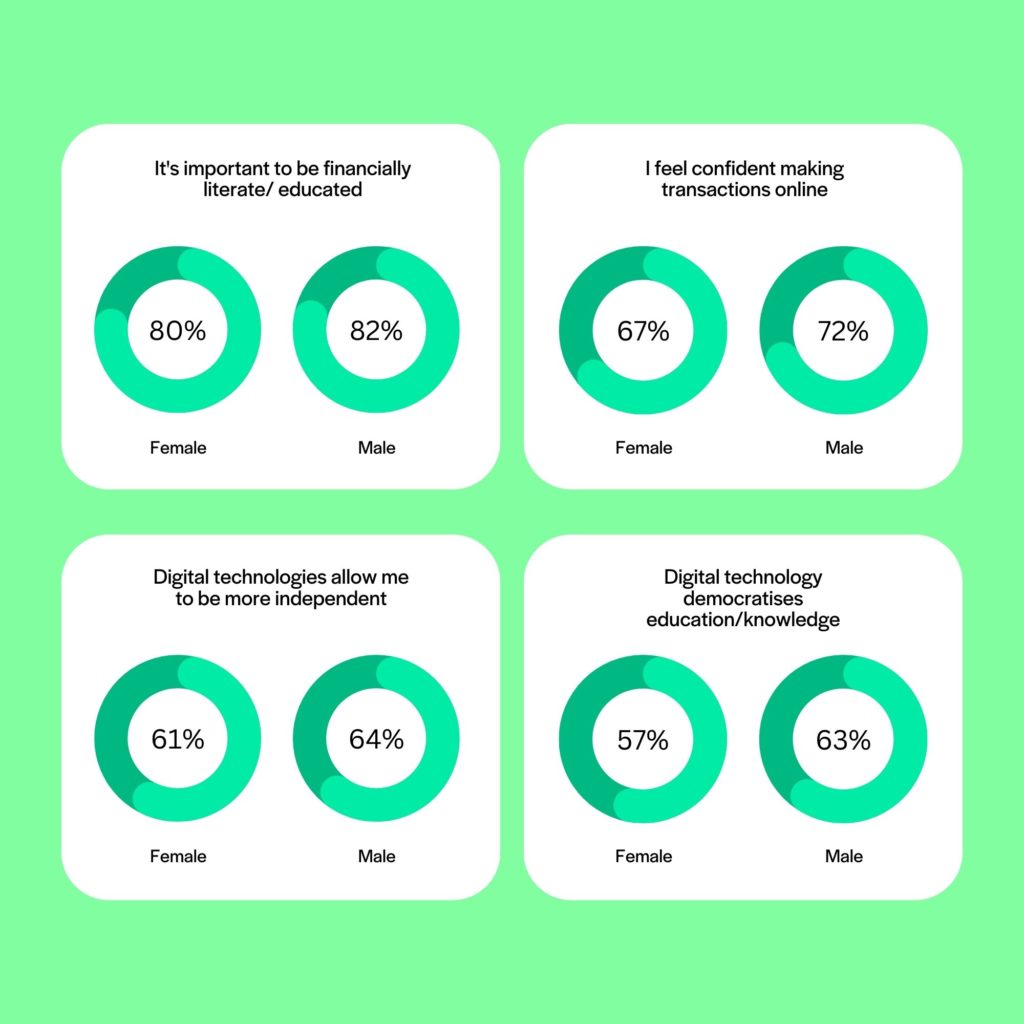 In the full report coming soon, we will explore the evolution of Web3 technologies and how it empowers consumers, brands and media.
About the Methodology
This report is powered by the Mindshare Tracker Wave 1, 2023. The Mindshare Tracker was born out of the pandemic crisis. Its primary purpose was to understand consumers' new behaviours during the pandemic and into the future.
Three years later, the world is a changed place, and we must maintain a pulse on how consumers live their lives.
The tracker continues to look at consumers' media consumption behaviours in this new state of flux, analysing how they feel and how purchasing behaviours have changed.
Markets included in this research: China, Germany, India, Italy, Mexico, Singapore, Spain, UK, US, France (1000 respondents per market)